Videos have become a dominant medium for communication, marketing, and storytelling. Now the question that crosses the mind of most of the marketers: Should they hire a professional video production company, or attempt it in-house?
Creating videos in-house using smartphones or consumer-grade cameras may seem an easy cost-effective alternative. But there is no substitute for the expertise and experience of a professional video production company. In this blog, we'll explore the five benefits of entrusting your video projects to the hands of professionals.
Expertise and Specialization
Hiring a professional video production company gives you access to a dedicated team of experts, with years of experience in the industry. These professionals possess a deep understanding of idea generation, scriptwriting, storyboarding, videography, cinematography, lighting, sound design, editing techniques and expertise in specialised domains like animation and graphics.
Lighting, audio, camera angles and editing are just some of the core areas that mark the difference between a professional video company and an amateur in-house production. Possessing the right equipment doesn't guarantee that the outcome will be awesome. One needs to have the aesthetics and right knowledge to use it effectively beyond just the technical finesse. For example, a professional video agency knows how to set the tone, emotion and moods aligned to your product with the choice of right lighting. Hard light is used often to convey a dramatic and upbeat look while soft light is used to create a dreamy and calmer look.
Next comes the audio. A professional team will know how to make your video shine by adding well-modulated clear audio by completely suppressing the background noise.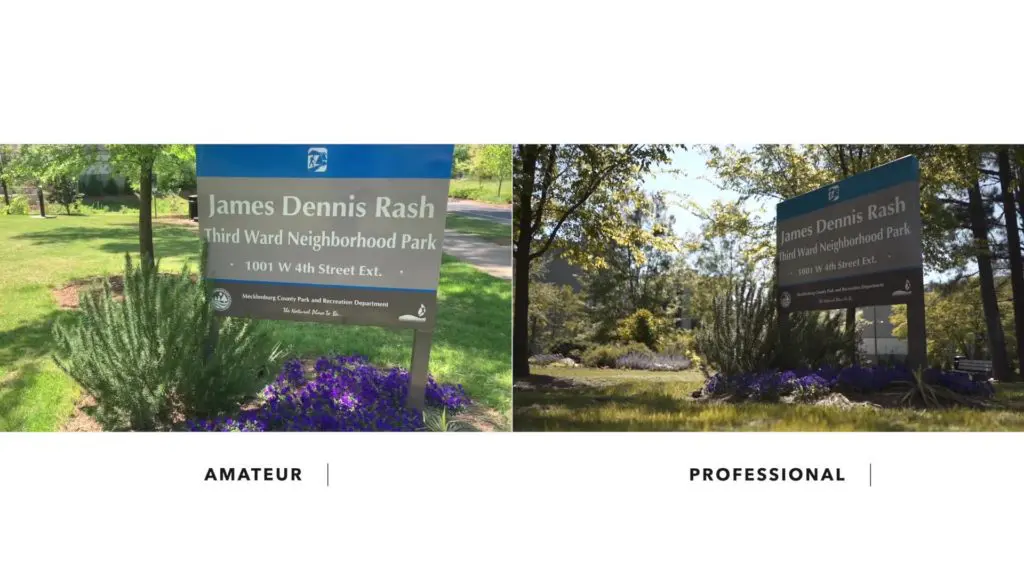 Courtesy: spiraclemedia.com
With its expertise, a professional video production team can bring your ideas to life and create a visually stunning and compelling narrative that resonates with your target audience. Whether you need a corporate video, product demo, testimonial, or event video, their skills will elevate your video from amateurish to exceptional.
Their combined expertise and access to state-of-the-art equipment ensure that your video will be of the highest quality. From clear audio and crisp visuals to seamless editing, a professionally produced video stands out in a crowded digital landscape and leaves a lasting impression on your audience.
The Reliance Digital ad 'Technology Se Rishta Joro' is a classic example of a well-crafted emotion laden narrative. It has an appealing storyline backed with mood-specific audio and lighting, perfectly depicting the brand's message of choosing not to be skeptical but play and explore to embrace technology.
A professional video production company ensures that your videos reflect your brand's values, personality, and style consistently. It understands the importance of maintaining a cohesive visual language across all your video content, helping to strengthen your brand recognition and trust among your audience. From colour schemes and graphics to tone and messaging, they will ensure that your video content reflects your brand's essence, fostering trust and familiarity among your audience. 
Cutting-Edge Equipment and Technology
The look of a final video depends on the equipment that has been used while shooting it. Professional gear will bring out far better results than using basic and cheaper alternatives.
Currently, with the DIY approach in trend, many may think to invest in a professional-grade camera and rent out a few other pieces of equipment and start shooting a video. Even if you do that, will you be able to utilise these devices at their full capacity? Do you have the required skill set to operate them? Do you have the time to learn and upskill yourself to handle and use them efficiently? Certainly not! So, it's always a better choice to hire the expert – a professional video production company.
Professional video production companies invest in top-of-the-line equipment, including cameras, lenses, lighting rigs, stabilizers, and audio gear. GoPro or Insta360 to capture long-term timelapses, or 360-degree videos? The best DJI drones to capture stunning aerial views of your manufacturing facility? By leveraging the latest technology, a professional video production team can capture footage with exceptional clarity, resolution, and cinematic appeal.

Courtesy: Backstage.com
Additionally, they possess the necessary tools for post-production work, such as high-end editing software and visual effects capabilities. This ensures that your final video is polished, technically flawless, and captivating, potentially creating a lasting impression on your viewers.
Creative Perspective and Storytelling
Professional video production companies are not just adept at handling technical aspects but are also well-versed in the art of storytelling. They understand that compelling storytelling is at the heart of every successful video. These companies work closely with their clients to understand their vision, goals, and target audience, then develop creative concepts that effectively convey the intended message.
Sometimes, as a third party, they can provide a new and fresh angle to your concept that can resonate with your target audience keeping alignment with the company's objectives.
Another benefit that you can leverage in hiring a video company is to get insights into the industry's emerging trends. The team can magically weave them into your videos to make your brand stand out.
A well-crafted story can leave a lasting impression on viewers, driving them to take desired actions, such as making a purchase, supporting a cause, or sharing your content. From pre-production planning to post-production editing, they understand how to structure a story, evoke emotions, and deliver a message in a way that is both engaging and impactful.
The 'Suraksha ka Teeka' campaign created by Dentsu for Mortein is both engaging and impactful, giving us cultural insight and promoting social behaviour by clearly delivering the message of how to protect your young ones from deadly mosquitoes.
Streamlined Production Process
Video production involves three primary stages – pre-production planning, filming and post-production editing. These three stages have a lot of substages that require a lot of coordination. Coordinating these elements can be overwhelming and time-consuming, especially for those inexperienced in the field. For example, writing scripts, creating storyboards, scouting locations, sets, props, actors and other crew members can be a tall task.
Otherwise, if you hire a video production company, all these stages will be taken care of by their dedicated teams. They also do have a bank of information that can relieve you from all these headaches, giving you time to focus on other aspects of the project. A professional video production company streamlines the entire process, ensuring that every step is executed efficiently and effectively.
From conceptualization to delivery, they have a well-defined workflow, allowing them to meet deadlines and stay within budget. Their experience in project management enables them to anticipate and mitigate potential issues, keeping your project on track and stress-free.
Return on Investment (ROI)
Hiring a professional video production company incurs a significant expense. However, view it as an investment rather than a cost. High-quality videos have a higher potential to generate a substantial return on investment (ROI). Engaging videos can increase conversion rates, boost sales, improve social media engagement, improve brand awareness and loyalty.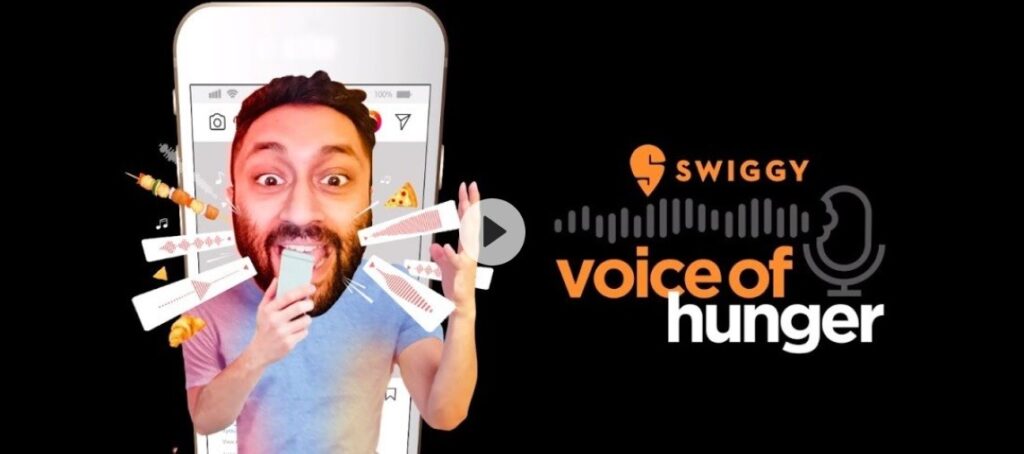 Courtesy: Shiksha.com
Swiggy's 'Voice of Hunger' Campaign created by Dentsu Webchutney led almost 16 million social media impressions and 40% increase in their follower counts.
Outsourcing to a video agency proves cost and time effective in the long run vis-à-vis doing it in-house. The costs and time associated with acquiring professional equipment, training or hiring team members, and executing the entire video production process will surely spike up both your overall expenditure and time frame.
Moreover, engaging the internal team to do the video projects from start to end may lead to many unexpected hassles and bottlenecks. Employees may not solely put in their efforts and time to video production given their daily responsibilities, leading to slow-downs and inferior outcomes. On the other hand, video production companies have efficient processes, custom-built workflows, and an exclusive team focused on video production.
Furthermore, professionally produced videos have a longer shelf life and can be repurposed across various platforms, from your website and social media channels to presentations and trade shows. This versatility maximizes the impact of your investment and extends the reach of your message.
However, sometimes as a brand, you need to make that choice as to when to outsource your project and when you can try in-house. It is not that in-house production will always be tardy and poor. We have tried to give you a brief idea as to when you can outsource and when you can rely in-house for your video assignments in the next section.
In-House Video Production vs. Outsourcing? When to Use Each Option
There is no clear-cut answer to which is better. Both the methods of producing videos in-house using a DIY approach or hiring experts to pull through have their own set of pros and cons. It all depends on your every campaign-specific requirement like the type of content and video, budget and deadline. Hiring a video production company is a good choice when you are planning for a high-budget campaign within a strict deadline. Some of the videos where outsourcing works better include ad commercials, brand videos, product explainer videos, and customer testimonials for websites and showreels. In the case of internal videos like company culture videos, social media videos, internal communication videos, in-house production can be an option to think upon.
With pros and cons to each approach, the best strategy is to build a team in-house, but also outsource projects to external agencies when your team can't manage it.
Hiring a professional video production company offers a myriad of benefits that go beyond mere technical expertise. Their proficiency in storytelling, creative vision, and adherence to brand consistency elevate your video content to new heights. With unmatched quality, time and cost efficiency, and a polished final product, you can be assured that your investment in professional video production will yield substantial returns in terms of audience engagement, brand recognition, and overall success. So, the next time you have a video project in mind, consider partnering with a video production company to unlock the full potential of your ideas.
Looking out for video production services! Try us -We take care of the entire video production process through our band of professional video content creators and other experts to deliver high-quality videos quickly at affordable pricing.