Have you ever wondered how a bird photographer captures those mesmerising shots of colourful birds in the wilderness – would you like to know what does it take to bring the visual allure from real to reel? The challenge of capturing creative and interesting shots of these often-tiny creatures is what makes bird photographers a class apart.Successful and creative birding involves both skill, and the right gear. In this article, we discuss the gear you'll need to equip yourself with.
Essential Gadgets for Bird Photography
Based on our primary interview with Kochi-based pro-level hobbyist bird photographer, Neel Dass, we are listing out the specialised equipment essential to capture the beauty of these winged creatures in their natural habitat. We have also incorporated some inputs from other specialised bird photographers.
The Camera
The first piece of equipment for bird photography is, of course, the camera. In bird photography, you must select a camera with fast burst mode and autofocus ability. A camera with a cropped sensor can be advantageous as it can provide better magnification for capturing distant birds, so it is better to go with cameras having
APS-C sensors
. A DSLR or a mirrorless camera can be used. However, mirrorless cameras are ideal. Since there is no mirror to flip up when taking an image, they are quieter – there's lesser camera noise to scare away birds. Some of the best cameras for bird photography include the Canon EOS R7, Nikon Z9 & Z50 and Sony a7 IV & a6400. You can also buy refurbished cameras for bird photography like Nikon B500.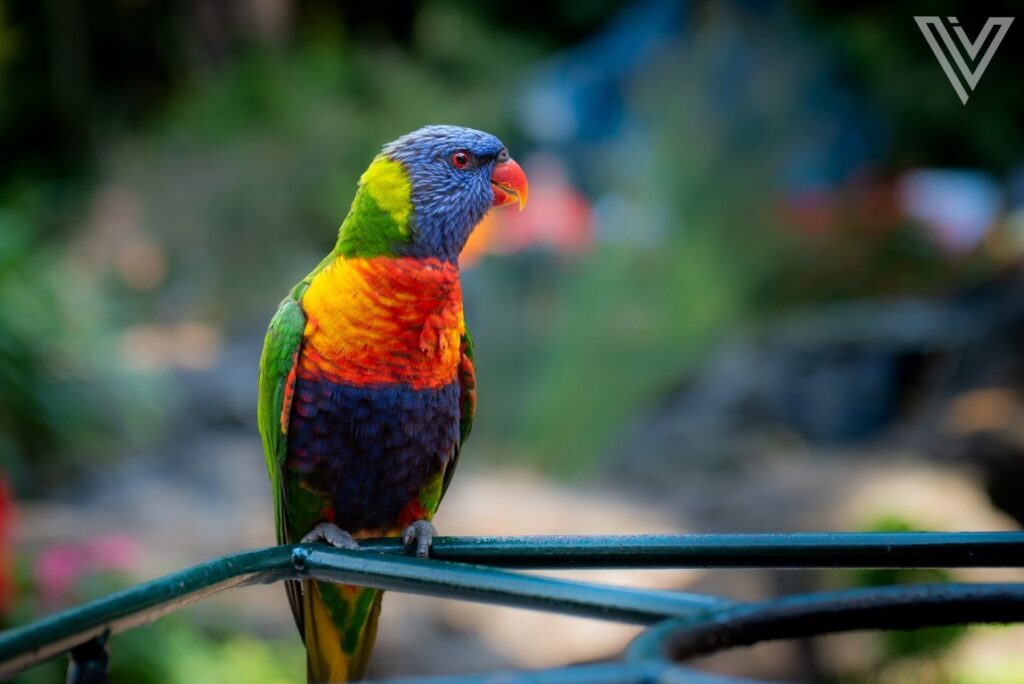 Pic courtesy: Neel Dass; Nikon D750, Nikon 24-70mm f2.8, @70mm, f/4, 1/80 sec / ISO 280, handheld, no accessories
Lenses
A telephoto lens is essential for bird photography as it allows you to capture birds from a distance without disturbing them. A lens with a minimum focal length of 400mm is required for bird photography. As said by
Neel Dass
"Birds are small. You need to get closer to birds to get good pictures. In bird photography, there can never be enough focal length. However, extreme telephoto lenses like 600mm or 800 mm lens are expensive, very heavy and tiring in case of longer shoots".
Neel uses the Nikon AF-S 200-500mm 5.6 ED VR lens. Other great options, depending on the platform you're on, include the Canon EF 100-400mm f/4.5-5.6L IS II USM, Sigma 150-600mm f/5-6.3 DG OS HSM Sport and Sony FE 200-600mm f/5.6-6.3 G OSS. You can also attach a teleconverter on a lens with lesser focal length like 300mm, to increase its focal length. (Read the teleconverter section to get a better idea).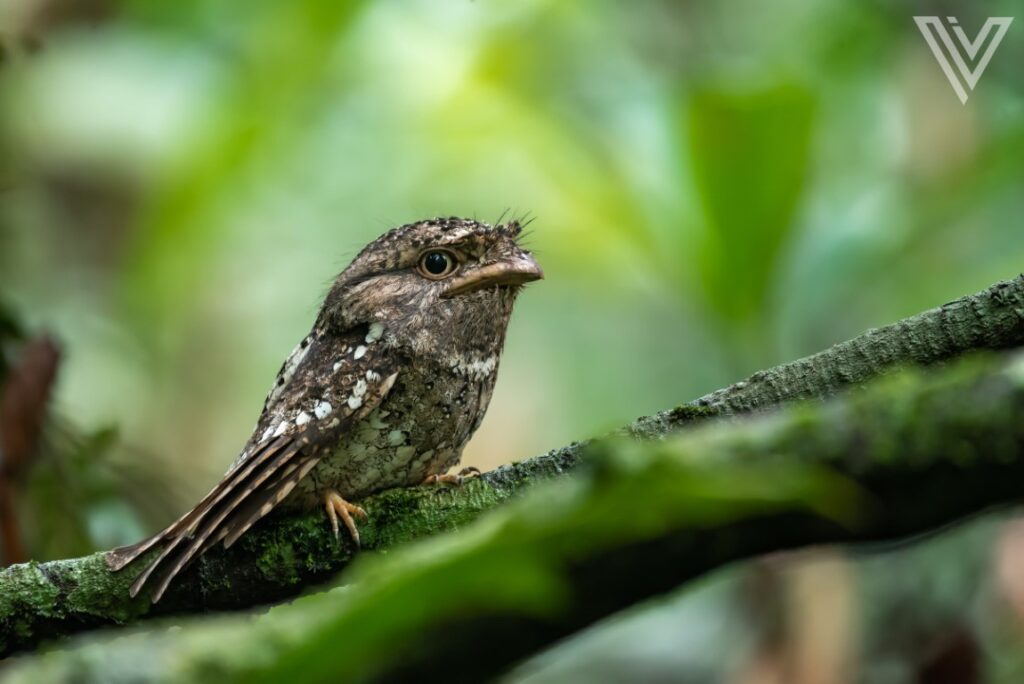 Pic Courtesy: Neel Dass; Nikon D750, Nikon 200-500mm f5.6, @ 500mm, f/5.6, 1/100 sec, ISO 3200
A Tripod
While shooting birds with a long prime lens such as the 600mm lens, a tripod helps in providing stability and support. The telephoto lenses and cameras used to photograph wildlife are heavy. The tripod must therefore need to be sturdy and lightweight to support the photographic devices and eliminate excess weight. The best tripods for bird photography are made of aluminium or carbon fibre, which renders them to be light but at the same time heavy duty. Carbon fibre tripods are expensive, but they are lightweight and offer greater strength. You must choose a tripod that is sturdy yet manoeuvrable and quick to set up. A ball head is a popular choice for bird photography as it allows you to quickly adjust your camera's position and angle.Neel personally recommends using a Sirui 2000 series or Sirui PH series aluminium or carbon fibre version tripod based on your budget. There are a lot of other companies like Gitzo, Benro and Manfrotto which produce good tripods that are worthwhile. A monopod is a good alternative to a tripod if you need to be more mobile. It is also useful for supporting heavy lenses and providing stability for long periods.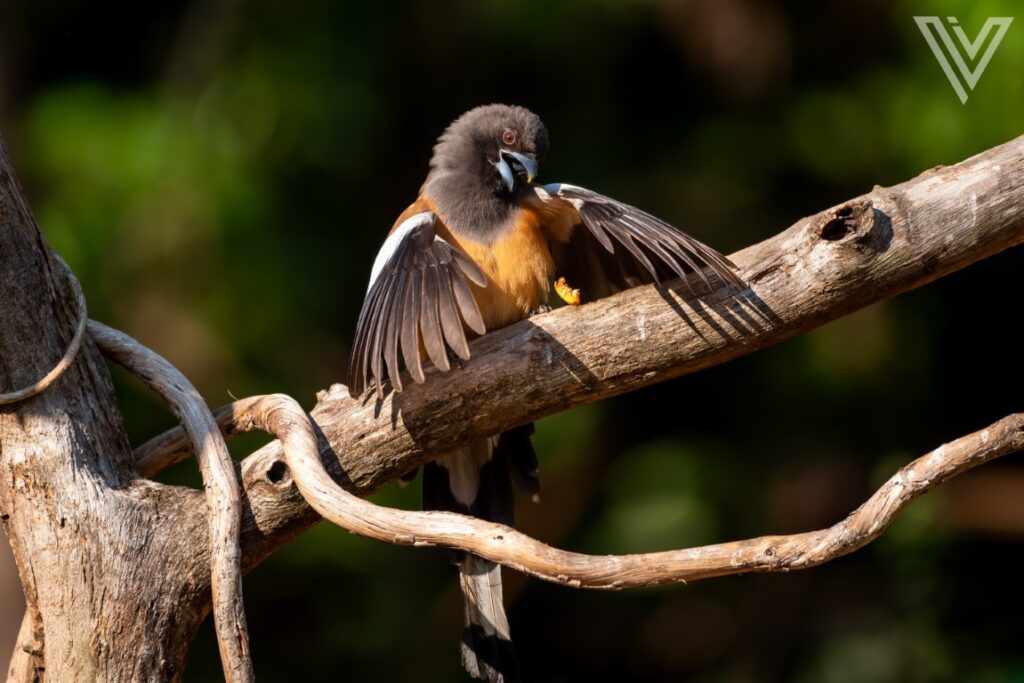 Pic Courtesy: Neel Dass; Nikon D750, Nikon 200-500mm f5.6, @ 500mm, f/5.6, 1/800, ISO 560, using a Sirui Tripod
Gimbal Heads
A gimbal head is a specialized tripod head that allows for smooth and fluid movement of your camera and lens. This is especially important for bird photography, as it allows you to track birds in flight and quickly adjust your framing. It helps to pan or tap movement for erratically moving birds. Neel recommends the Sirui PH series gimbal head, which is an impressive budget-friendly option. Some of the popular but expensive options include the Wimberley WH-200 Version II and Benro GH5C Carbon Fibre Gimbal Head.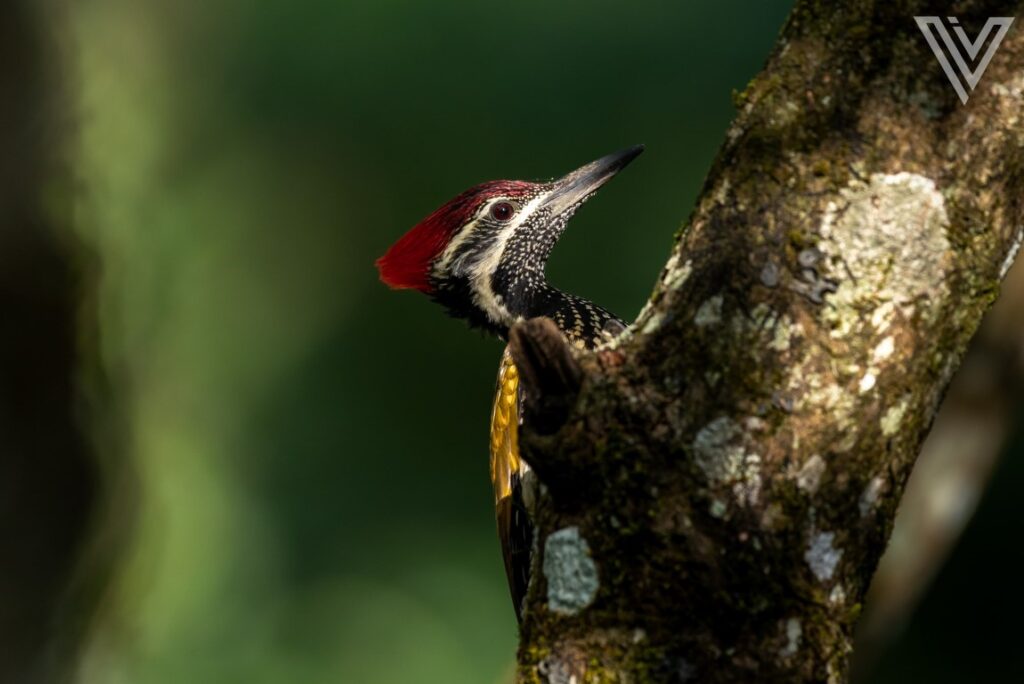 Pic Courtesy: Neel Dass Shot on Nikon D750, Nikon 200-500mm f5.6, @ 500mm, f/5.6, 1/800 sec, ISO 640, using a Sirui PH 20 Gimbal head mounted on Sirui Tripod.
Teleconverters
A teleconverter is used to increase the focal length of a lens. Teleconverters allow bird photographers to click stunning close-ups without spooking the subjects. Teleconverters are available in 1.4X, 1.7X and 2X versions across various brands. The numbers represent the rate of magnification once attached to a lens. For example, a 2X teleconverter when attached to a 300mm lens gives an effective focal length of 600mm. He recommends using Nikon 1.4X and 1.7X teleconverters with Nikon 200-500mm lenses. He also adds that 2X teleconverters can be used effectively only with professional lenses which have at least an f/4 maximum aperture.However, there's one major downside to using them. Teleconverters lead to loss of light entering the lens. This affects autofocusing because all AF systems depend upon having enough light. They also reduce the efficacy of the camera to operate in low light conditions as using a 2X teleconverter with a 5.6 aperture means, almost the aperture is becoming 11, i.e., 2 times less amount of light entering the lens.
Pic Courtesy: Neel Dass; Shot on Nikon D750, Nikon 200-500mm f5.6, @500mm, f/5.6, 1/250 sec, ISO 1100
H3 Release Cables
According to Gaurav Mittal, a professional bird photographer and blogger, release cables are important when shooting small birds, who generally land on a fixed perch. It is very difficult to track and focus on the small birds in their flying postures. Release cables in these situations come in handy in remotely triggering the camera without touching it. You can pre-determine the perching spot and set the camera accordingly – attach the release cables, and fire when the subject is in the right frame.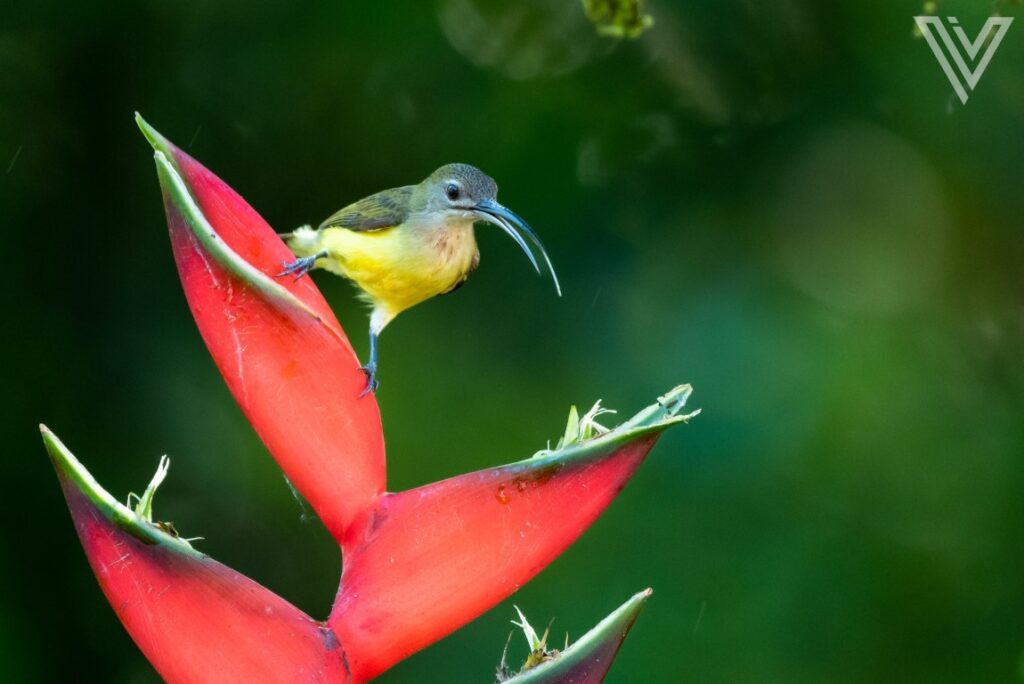 Pic Courtesy: Neel Dass; Nikon D750, Nikon 200-500mm f5.6, @ 500mm, f/5.6, 1/200 sec, ISO 3200
Beanbags
Many times, while you are shooting winged creatures in the wild, getting out of your car is not possible as it may stress the birds – a beanbag can be placed on the window to balance your long lens. A bean bag can be used as a stable platform for your camera and lens when shooting from inside a car or other vehicle. It can also be placed on the ground to rest the lens for eye-level shots. Look for a bean bag with a durable exterior and a comfortable, pliable interior that can conform to the shape of your lens.
Photography Filters
Pro-level bird photographer Jalpa Shah mentions "
You need filters in some places, especially if you go for water birds. Water reflects light which could turn your photos excessively bright. To avoid the glare of water, use filters to get sharp and clear pictures. Use polarised filters for water birds. One thing to note down is that these filters don't work for wide angles because then black light will enter from the corners
."Even if the bird is wet, the filter will minimise the reflection happening from the water drops on a bird's feathers and make it look clearer. When the background is hazy because of humidity or pollution, the sunlight will reflect off this, making your image look dull. The polarised filter can help to reduce this.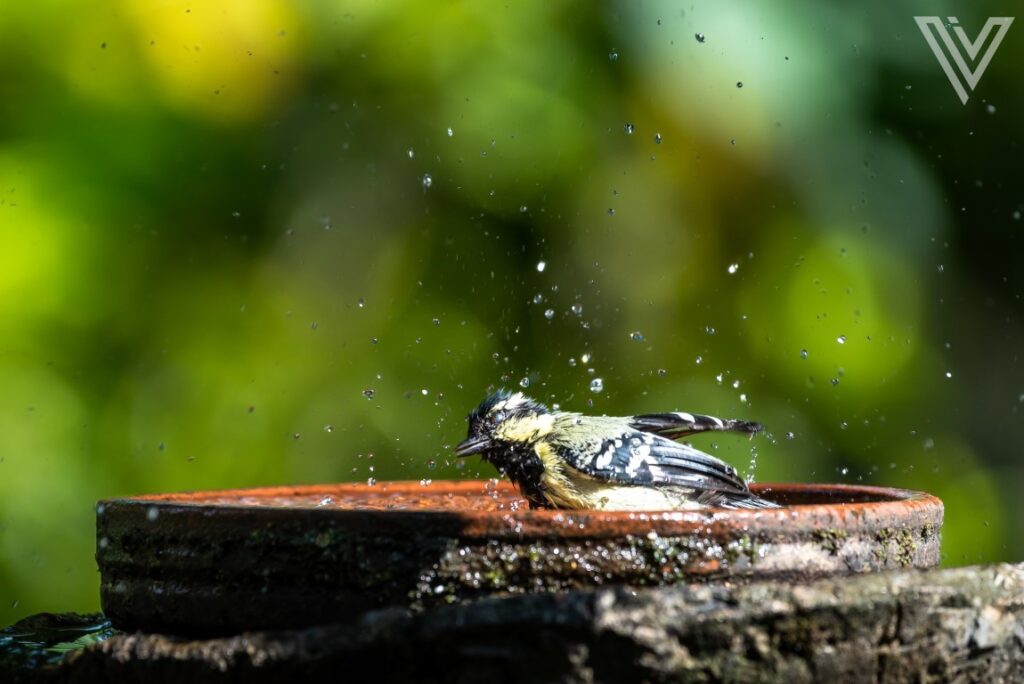 Pic courtesy: Neel Dass; Nikon D750, Nikon 200-500mm f5.6, @ 500mm, f/5.6, 1/800 sec, ISO 720
Binoculars
Binoculars are often skipped by birders, but they can prove to be the best ally in the field helping them to spot, identify and plan birds' shots. A good pair of binoculars enhances the ability and overall experience of the birder. An 8×42 or 10×42 binocular is a good choice for bird photography. Nikon Prostaff 5, Celestron Outland X and Vanguard Veo ED are some of the best choices for bird photography.
Rain Cover
You don't want your pricey camera, lens, and other gear getting ruined in rogue rains or dust. It is always recommended to invest in a good quality rain cover or sleeves to
protect your equipment
. Some modern gadgets are weatherproofed and robust enough to withstand harsh weather conditions – but it is better to get rain covers to increase their longevity.
Memory cards, Batteries and Charger
Bird photography requires a lot of memory space, so it is essential to have high-capacity memory cards. A card with a write speed of at least 90MB/s is recommended for continuous shooting. A spare battery and a charger are essential for extended shooting sessions. Make sure to carry extra batteries and chargers with you to avoid running out of power in the field.
Camera Bag
A good camera bag is very necessary to protect and keep your gear organised during transport and storage. A waterproof, durable backpack- style bag with adjustable compartments is ideal for birders to carry the gear comfortably while keeping their hands free.Happy birding with this gear list. They will allow you to click fantastic images of avian creatures. Is there any other photography gear that you think we have missed? Feel free to share your thoughts with us at
hello@indievisual.in
. Visit
Indievisual
to look through our repository of
wildlife
collections by expert photographers.