Photography has been your passion for years, and you're ready to turn that passion into a career. But where do you start? What steps do you need to take to build a successful photography career? In this guide, we'll explore everything you need to know to turn your love of photography into a thriving career. From developing your skills and building a portfolio, to finding clients and setting your prices, we'll cover it all. So, grab your camera and let's get started!
Finding Your Photographic Voice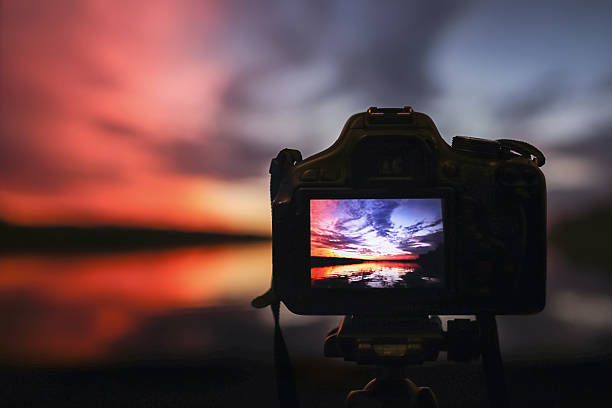 Source- iStock, Credit – Allexandar
Capturing moments and telling stories through photography is a thrilling and creative endeavor, and many aspiring photographers dream of turning their passion into a successful career. However, in such a competitive industry, it can be challenging to stand out and make a name for yourself. That's why finding your photographic voice is so important.
Choosing Your Niche: AKA Finding Your Superpower
You don't have to be a jack-of-all-trades to be a successful photographer. In fact, specializing in a specific type of photography, whether it's portrait, food, or landscape photography, can help you stand out and build a strong brand. So, ask yourself: What type of photography do I enjoy the most? What makes my heart sing? That's where you should focus your attention and energy.
When you specialize, you not only develop a deeper understanding and expertise in that area, but you also become more efficient. You can streamline your workflow, develop a consistent style, and attract clients who are looking for a specific type of photography. By focusing on a niche, you can also become known as an expert in that area, which can lead to more opportunities and higher-paying jobs. So, take the time to explore different types of photography and find the one that resonates with you the most.
Building Your Skills: From Meh to Master
Photography is a craft that requires practice, patience, and a willingness to learn. The key to improving your skills is to practice regularly and experiment with different subjects and techniques. When it comes to subjects, observe what you can access quickly at first. If you are trying to do portraits, then start with your own family and friends or if you are trying to capture the beauty of architecture, then try finding old temples and other similar structures around you. Also, experiment with different lighting setups, use different lenses, explore different composition techniques, and try out new post-processing software. Don't be afraid to make mistakes – they're often the best way to learn!
In addition to practice, it's also important to stay up to date with the latest trends, equipment and techniques in the industry. This may involve taking courses, attending workshops or events, or simply following other photographers online. It's essential to keep learning and growing as a photographer to stand out from the competition and keep your skills sharp.
Creating a Portfolio: Showcasing Your Unique Style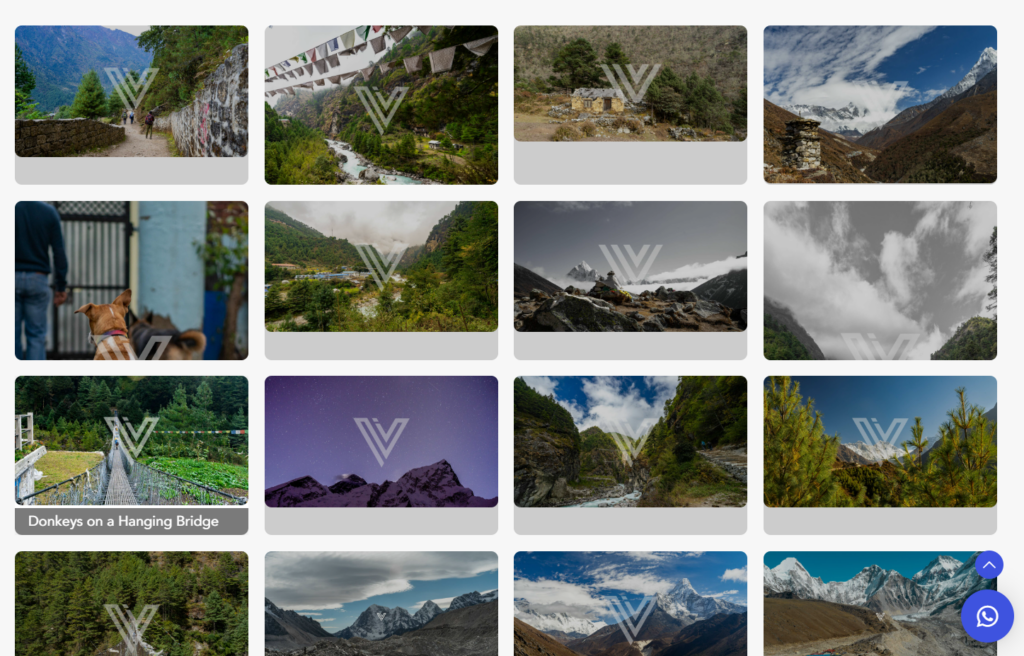 Courtesy – Indievisual.in
Creating a strong and impactful portfolio is essential to showcase your work and attract potential clients. Here are some tips to create a portfolio that showcases your unique style:
Select the right images: Your portfolio should showcase your best work and your unique style. Select images that are technically sound, visually stunning, and reflect your personal brand. Choose images that show off your style, whether it's a particular colour palette, a certain subject matter, or a distinct editing style.
Organize your portfolio: Consider organizing your portfolio into categories based on the type of photography you specialize in or by themes that are prevalent in your work. This will help potential clients quickly identify your strengths and areas of expertise.
Presentation is key: How you present your portfolio is just as important as the images themselves. Consider using a high-quality portfolio book, website, or social media platform to showcase your work. Make sure that the presentation is clean, easy to navigate, and reflects your personal brand.
Show off your personality: Your portfolio is also an opportunity to showcase your personality and connect with potential clients. Don't be afraid to include a brief bio or artist statement that showcases your unique perspective and approach to photography.
Get feedback: Before finalizing your portfolio, get feedback from peers, mentors, or industry professionals. They can offer valuable insights and help you identify areas for improvement.
Remember, your portfolio should reflect your style and approach to photography. By selecting the right images, organizing your portfolio effectively, and presenting it in a visually appealing way, you can create a portfolio that stands out and attracts potential clients.
Building your Brand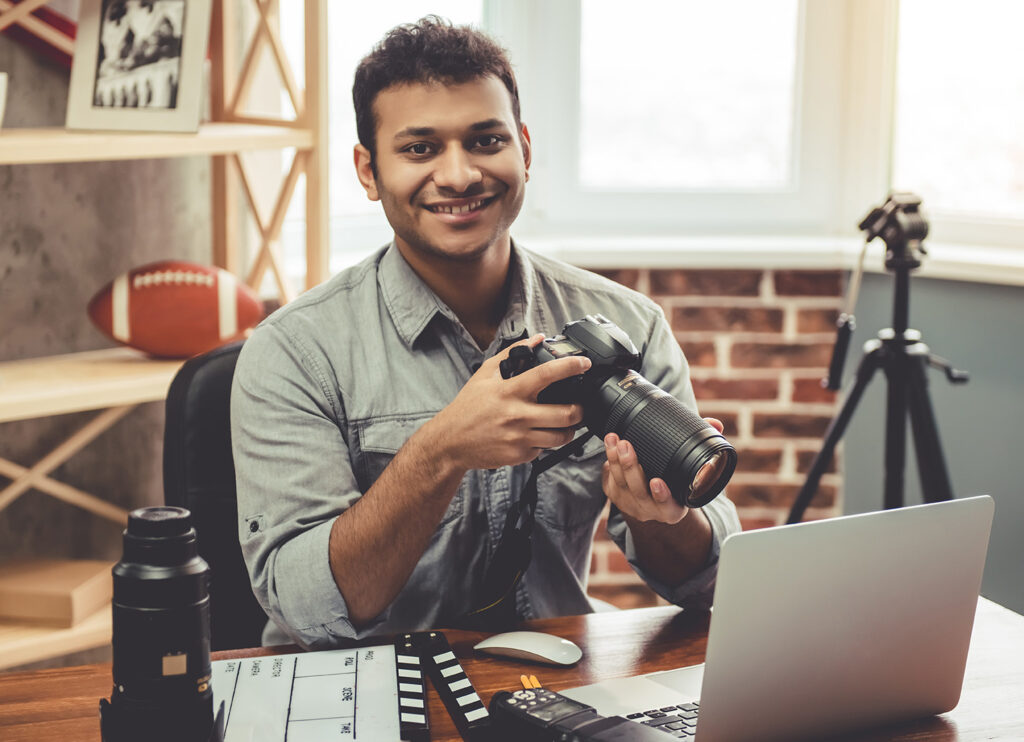 Source – picspotr.com
Once you've honed your skills and built a portfolio, it's time to start finding clients and building your brand. Here are some key strategies to help you get started:
Marketing Yourself
Marketing yourself as a photographer is essential to attracting clients and building your reputation. A website is a must-have for any photographer, as it allows you to showcase your portfolio and provide potential clients with a way to contact you. Your website should be visually appealing and easy to navigate, and it should clearly communicate your unique selling proposition. Be sure to include a bio that highlights your experience and what sets you apart from other photographers.
Social media is also an important tool for marketing yourself as a photographer. Platforms like Instagram and Facebook allow you to showcase your work and reach a wider audience. You can use hashtags to make your work more discoverable and engage with your followers to build relationships and promote your brand.
Networking with other professionals in the industry is another effective way to market yourself. Attend local events, workshops, and conferences to connect with other photographers, wedding planners, event coordinators, and other professionals in related fields. Building these relationships can lead to referrals and collaborations that help grow your business.
Finding Clients
There are many ways to find clients as a photographer, but it's important to focus on the strategies that are most effective for your niche and target market. Word-of-mouth referrals are often the best, so make sure your existing clients are happy and willing to recommend you to others. But as a photographer you can't only depend on referrals. You need to put yourself and your work out there.
One way of doing that is cold emailing, especially if you're just starting out. Create a list of potential clients in your niche, and craft personalized emails that showcase your work and explain how you can help them. You can also message them on social media platforms like Instagram, since the platform is specifically made to share photos. Be sure to follow up with anyone who expresses interest and be persistent without being pushy.
Partnering with other businesses can also be a great way to find new clients. Reach out to wedding planners, event coordinators, production companies and other professionals in related fields to explore partnership opportunities. You can offer discounted rates for their clients in exchange for referrals or collaborate on styled shoots that showcase your work.
Keep in mind that photography as a full-time job is a rare thing – you're going to want to get to a stage where you have multiple paid clients ever month. So in the beginning, just try to land a couple of paid gigs somehow. It'll help you figure your niche, your pricing, the number of projects you need to sustain yourself on a healthy income.
Pricing your services
Pricing your services as a photographer can be challenging, but there are a few different pricing models you can consider. Hourly rates are common, especially for events and portrait sessions, but they don't consider the time you spend on post-production and other tasks.
Package pricing is another option, where you offer clients a set package that includes a certain number of images, hours of coverage, and other services. This can be a more attractive option for clients, as it gives them a clear idea of what they're getting for their money.
Ultimately, the key to setting your prices is to make sure they're fair for your market but at the same time are competitive. Do some research on what other photographers in your niche are charging and be transparent with your clients about what's included in your pricing. By setting clear expectations and delivering high-quality work, you'll be able to build a loyal client base and earn good money over time.
In addition to shooting on assignment for clients, you can also earn money by putting up your images as downloadable stock photos. Stock photography is a way for photographers to license their images for use in advertisements, websites, and other media. Keep in mind that the stock photography market is highly competitive, so it's important to choose your subjects carefully and invest in high-quality equipment to produce images that stand out.
Building a successful photography career takes time, effort, and dedication. But with the right skills, portfolio, and marketing strategies, you can turn your passion for photography into a rewarding and profitable career. So, grab your camera and start capturing your dreams!