Have you ever attended an event that left you feeling inspired and rejuvenated? That's exactly how I felt after spending a day at "Capturing Wow " – an event that brought together some of the most talented photographers, filmmakers, and content creators from all over India. The event was packed with exciting activities such as expert panel discussions, live shoots, and stalls showcasing the latest AI-powered software and equipment related to content creation. As a content creator myself, I found the event to be a great opportunity to learn and network with fellow professionals in the industry.
Capturing Wow Talks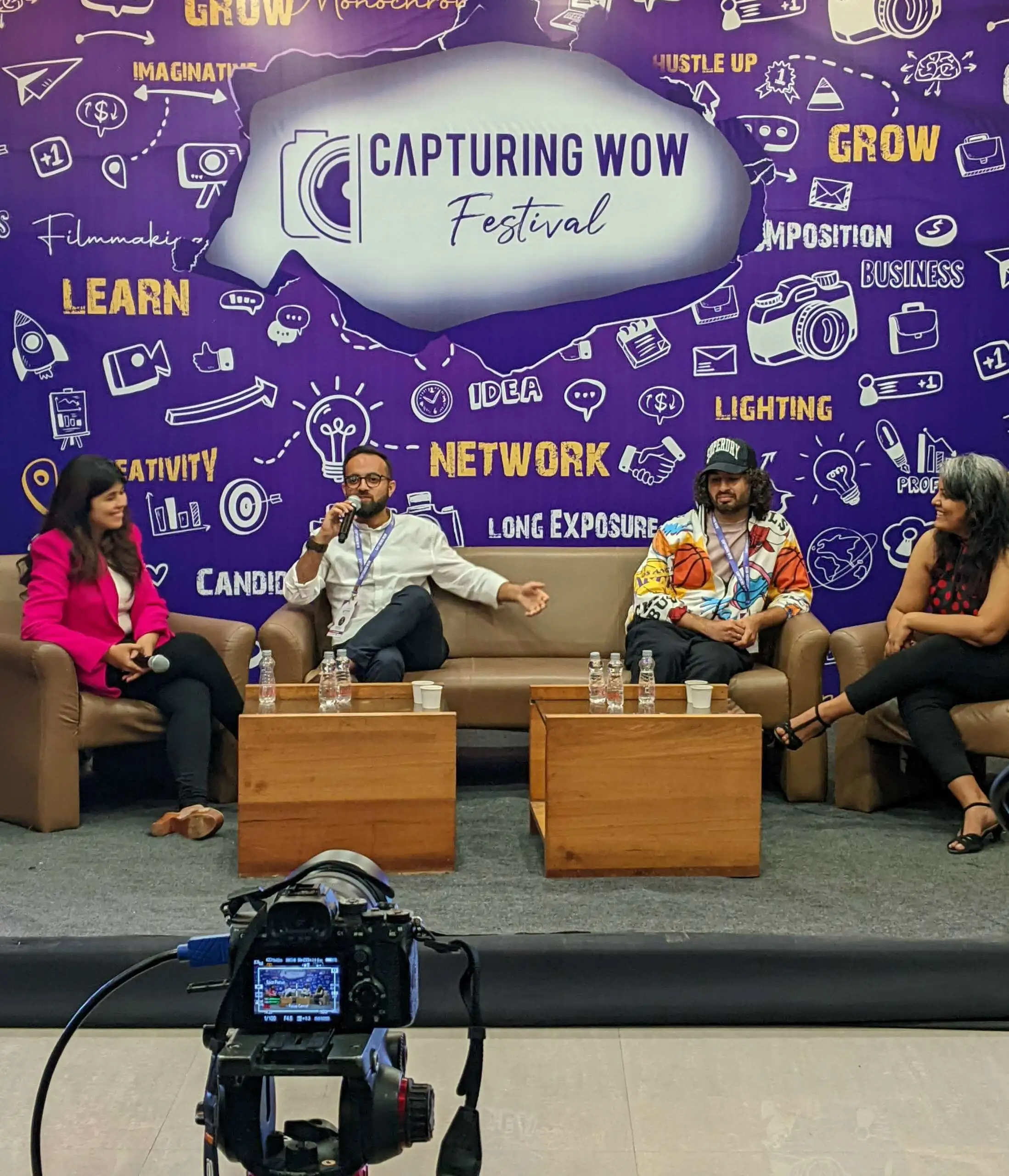 Panelists sharing their expertise
The panel discussions at "Capturing Wow" were a great opportunity to learn from some of the most experienced professionals in the industry.
One of the most talked-about topics was the role of AI in content creation, and whether it was a boon or bane for creators. While some attendees were worried about losing their jobs to AI tools, the panelists provided valuable insights into how AI could make their lives easier. They discussed the different levels of AI and how it can help creators save time by assisting them in the post-production process. Overall, the discussion emphasized that AI is a helpful tool for creators, rather than a replacement for their work.
The discussion then moved on to wildlife photography, with renowned photographers Sachin Rai and Jainy Maria discussing the intricacies of this expensive and time-consuming profession. They emphasized the importance of passion and patience in this field, as well as the need to be respectful of the fragile ecosystem in the wild. In addition to discussing the art of wildlife photography, the panelists also delved into the business side of things, sharing insights on how experienced wildlife photographers generate income by going on tours with clients. They also discussed what clients should expect on such tours, emphasizing the need to manage expectations and deliver a memorable experience.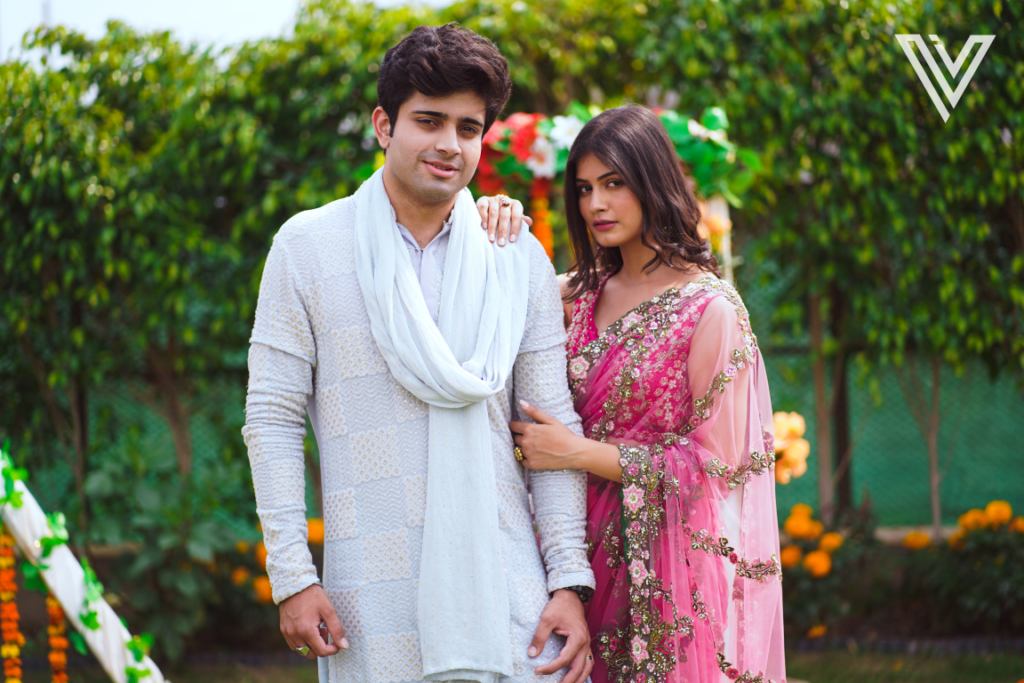 A North Indian couple wearing wedding attire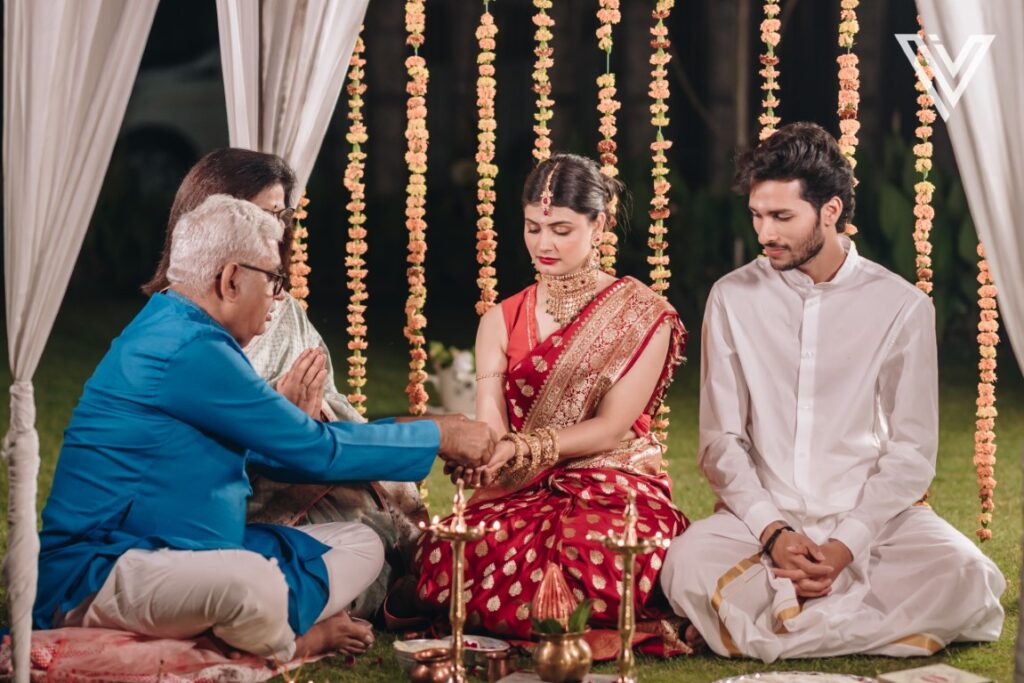 A South Indian wedding
For wedding photographers, there was a discussion on client experiences in different cultures. The expert panelists emphasized the importance of understanding the cultural nuances and demands of different demographics when it comes to wedding photography. They talked about how a North Indian wedding differs from a south Indian wedding, and how wedding photography business is not just about content creation, but also about helping a wedding trend on social media platforms and creating a buzz about the event. They also discussed the importance of setting expectations and drawing the line when it comes to requests from clients, while still delivering a memorable and high-quality experience.
The final panel discussion on photography as a business versus art was particularly insightful. The panelists discussed how simply doing great photography or videography is not enough and that it's important to find a way to monetize those skills. They emphasized the need to define the price of a project and how to level up from there. The discussion highlighted the importance of tracking profits and losses and how a basic excel sheet can help in that. The panelists concluded that business and art are not mutually exclusive when it comes to content creation and that the two are intertwined.
Live Shoots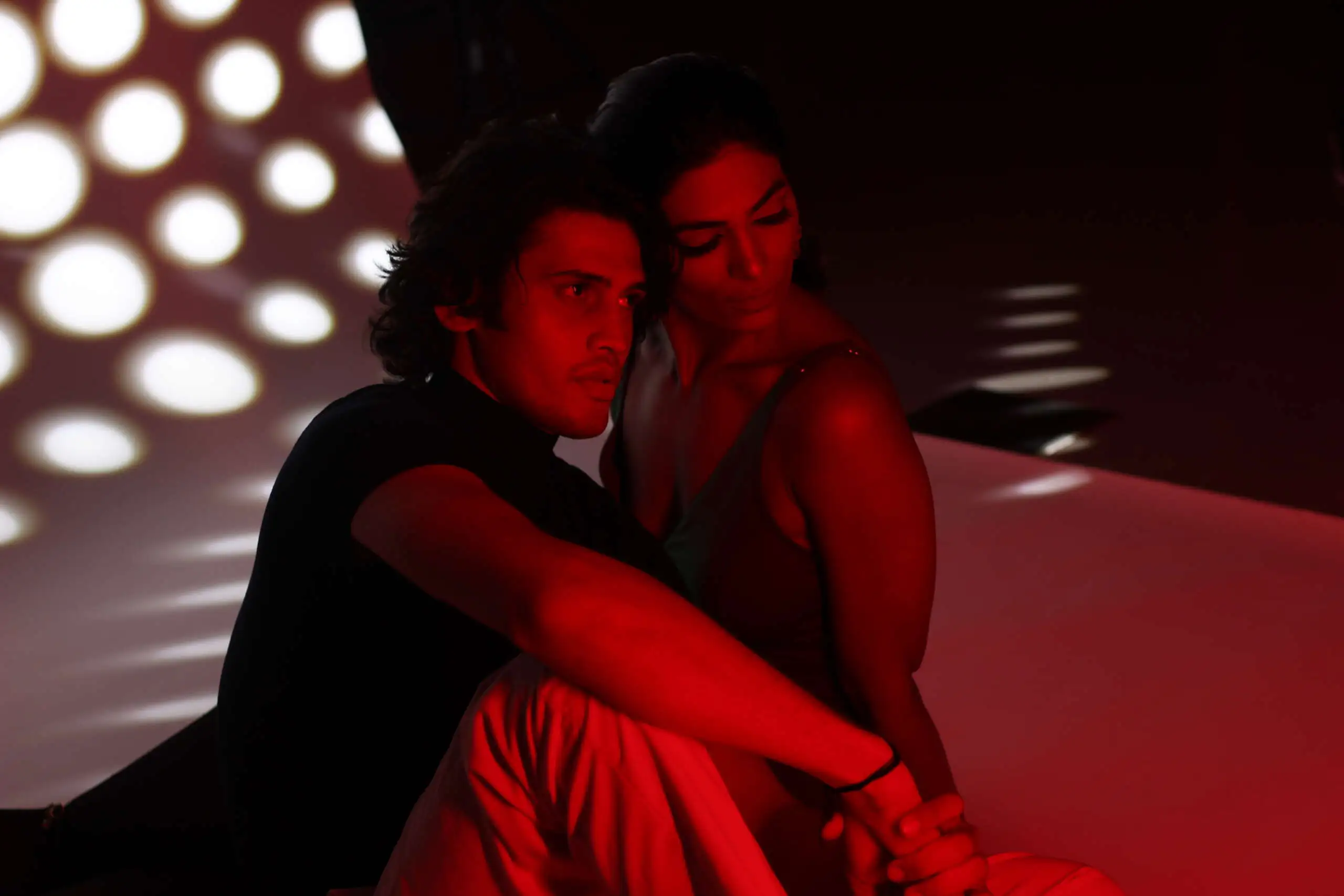 Two models posing for a fashion shoot
The live fashion and bridal shoots were another highlight of the Capturing Wow event. Attendees gathered around various arenas where experienced photographers were guiding them on how to capture stunning shots of models and couples. The atmosphere was electric as photographers jostled for the best angle, while the models struck poses with effortless grace. The photographers shared valuable insights on lighting, camera angles, and directing the models, offering tips and tricks that attendees could immediately apply to their own work. From learning the art of minimalist composition to using a wide-angle lens for portraits, a lot of the attendees left with a newfound appreciation for the craft of photography and filmmaking.
Exhibition Stalls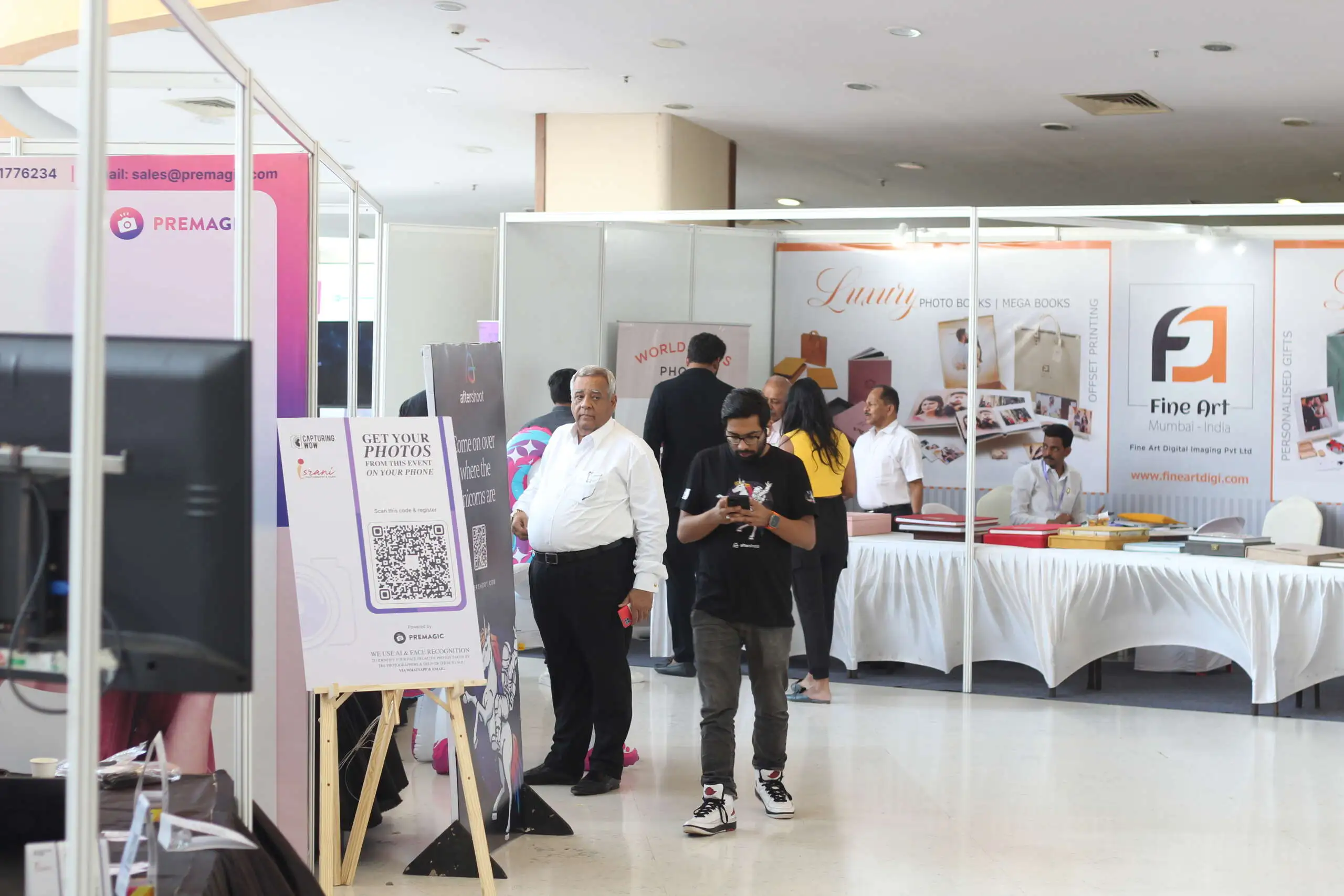 Exhibition stalls
The exhibition stalls at Capturing Wow offered a wide range of products and services for content creators. There were stalls promoting the latest AI-powered post-production software, which promised to revolutionize the editing process and save creators' valuable time. Attendees were able to try out these tools first-hand and witness their impressive capabilities. Additionally, there were stalls showcasing state-of-the-art camera equipment, including lenses and other gear, that provided an opportunity for creators to upgrade their own equipment.
In addition to the technology-focused stalls, there was also a live job fair for content creators. This was a unique opportunity for attendees to network with potential employers and discover new opportunities in the field.
Awards
At the end of a day filled with inspiration, learning, and creativity, the Capturing Wow event concluded with an awards ceremony. This was a chance to recognize and celebrate the incredible talent and hard work of creators in different categories, including event, portrait, wedding, and others. The awards ceremony brought together creators from all corners of the country, united in their passion for capturing the wow factor in their work.