Whether it's a wedding, a birthday party, a corporate event, a concert or a music show, none of these begins without a camera person these days – and that's how important event photographers have become. Event photography and videography play a crucial role in documenting special occasions and preserving cherished memories. Though event videography seems like a fun-filled job, it is not that easy to get paid for covering an event.
In this comprehensive guide, we will explore valuable tips and techniques to excel in this field that we discussed with Sanket Patil, who runs a video production company- Neo Media Works. Sanket has been doing videography and filmmaking for more than 5 years. Initially, he worked as a freelancer to gain experience and knowledge and then built a team of his own. Sanket started with fitness videos, then got into music videos but finally chose events as his niche.
7 Tips for Event Videography in India
1. Prepare a To-do List
Before diving into an event shoot, thorough preparation is crucial. Start by understanding your client's expectations and requirements. The client invests lakhs for a one-day or few hours event, and the final video is the main way to showcase it. Sanket says that bigger brands or clients are specific with what they want. You should note it down and apply your style to churn out the perfect video.
"BTS (Behind-the-scenes) videos are trending nowadays. Make one for the client if he/she asked as it creates a good transition from the empty venue to the final look, with the energy and crowds of the actual event."
Be extra cautious if it's a wedding. In events and in product videos, the client knows the procedure of a video and what they want. In weddings, they are just regular people who look for a video and not a project. Clearly understand the client's expectations and tell them what you will be delivering.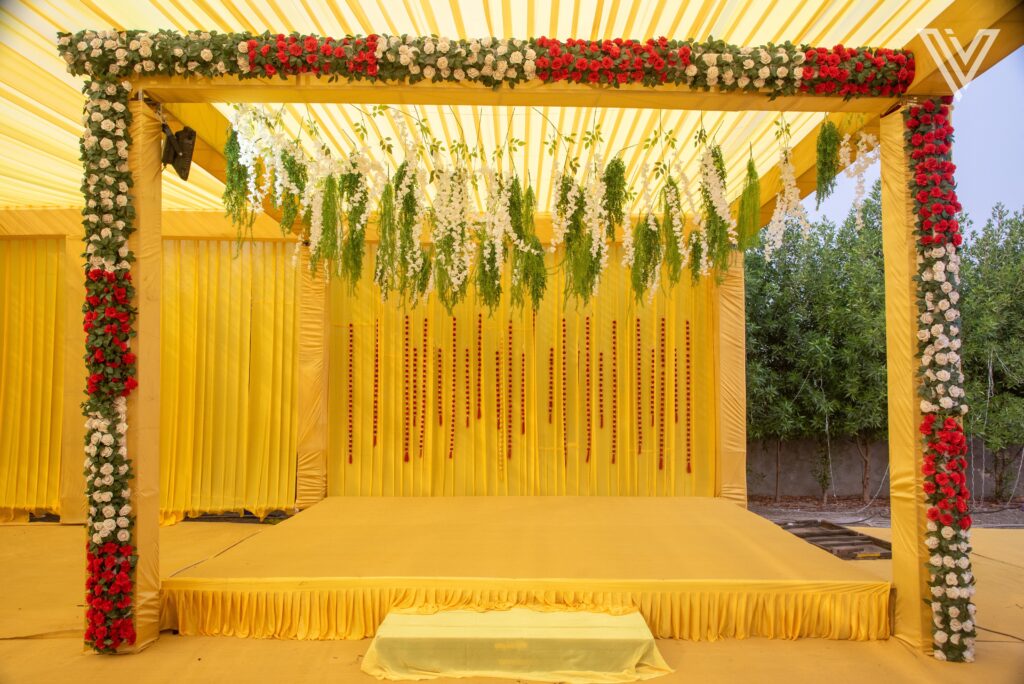 Courtesy- Vatsal Mandaviya
"There was a Bengali wedding that we did, and the client wanted a full video. So, we have packages, and I told him that the package you selected didn't include that. He kept on asking for it, but we did not have the full video. I felt bad because of this later but yeah! I gained experience."
2. Research the Event Location
It's always better to reach the venue before time and research the location. If it's a cultural event, try to figure out the associated traditions. Sanket says that by reaching the location before, you'll get an idea of the place, and you'll plan your shots better. Communicate and coordinate with event organizers to stay informed and build comfort and rapport. Also, create a detailed shot list and timeline to ensure you don't miss any important moments.
For example, if it's a music concert where the artist will sing 10 songs, you should have a list to know which ones are the best, and which ones will include fireworks or lighting. You can't miss covering that moment.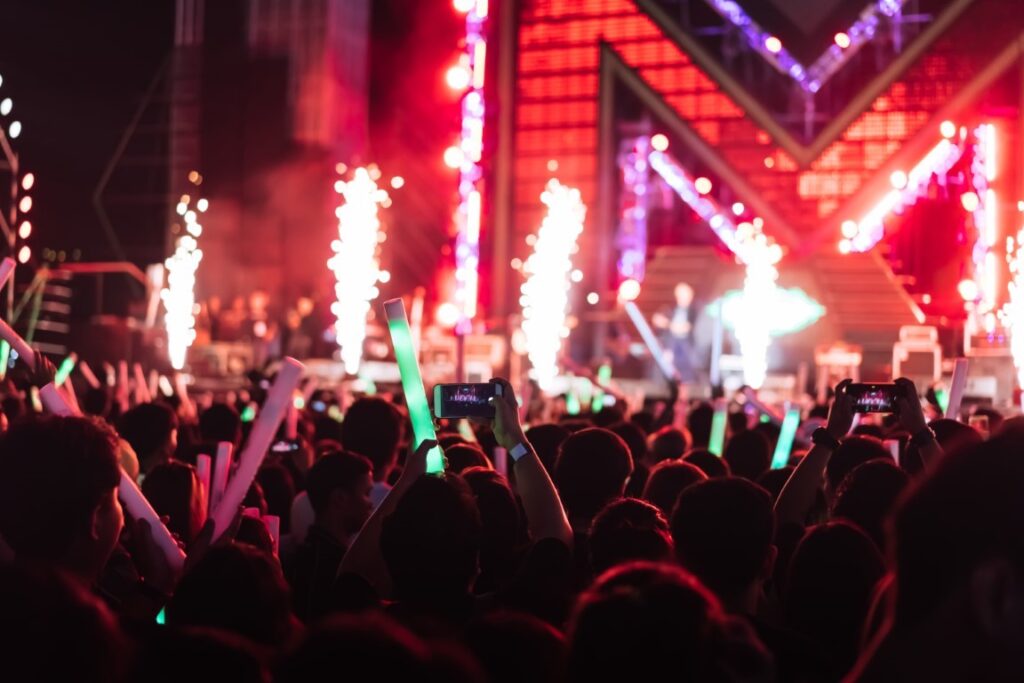 3. Check Lighting Conditions
Events often present challenging lighting conditions, especially in indoor venues. Also, usually the lighting is not good on crowds. Develop techniques for shooting in low-light situations, such as increasing your ISO, using wider apertures, and utilizing slow shutter speeds while maintaining stability with a tripod or monopod. Balance ambient light with artificial lighting sources to achieve the desired mood. Experiment with flash photography and diffusers to achieve natural-looking results.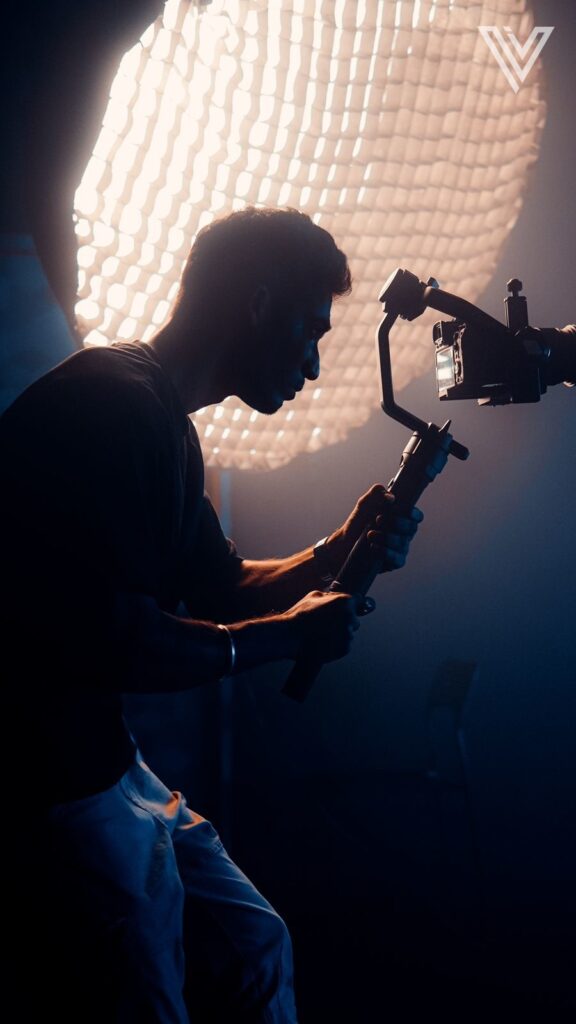 Courtesy- Sanket Patil
4. Examine Composition Factors 
Composition plays a vital role in event photography. Experiment with different angles, perspectives, and framing techniques to capture the essence of the event. While posed shots are important, don't overlook the power of candid photography to capture genuine emotions and moments. Utilize unique backdrops and architectural elements to add depth and visual interest. Above all, focus on capturing the traditional rituals and cultural elements that make each event unique.
5. Plan to Cover Different Places
In any event, you'll have 5 things happening at the same time and at different locations. Obviously, one person cannot capture everything. You need to have a really good team. According to Sanket, your team should be collaborative and be responsible for their positions. So basically, there are three areas. One is backstage, the second is the pit wherein the crowd is there but there are barricades, and the third is in the crowd behind. Divide the team in such a way that each important moment is framed because once it's gone, you can't bring it back.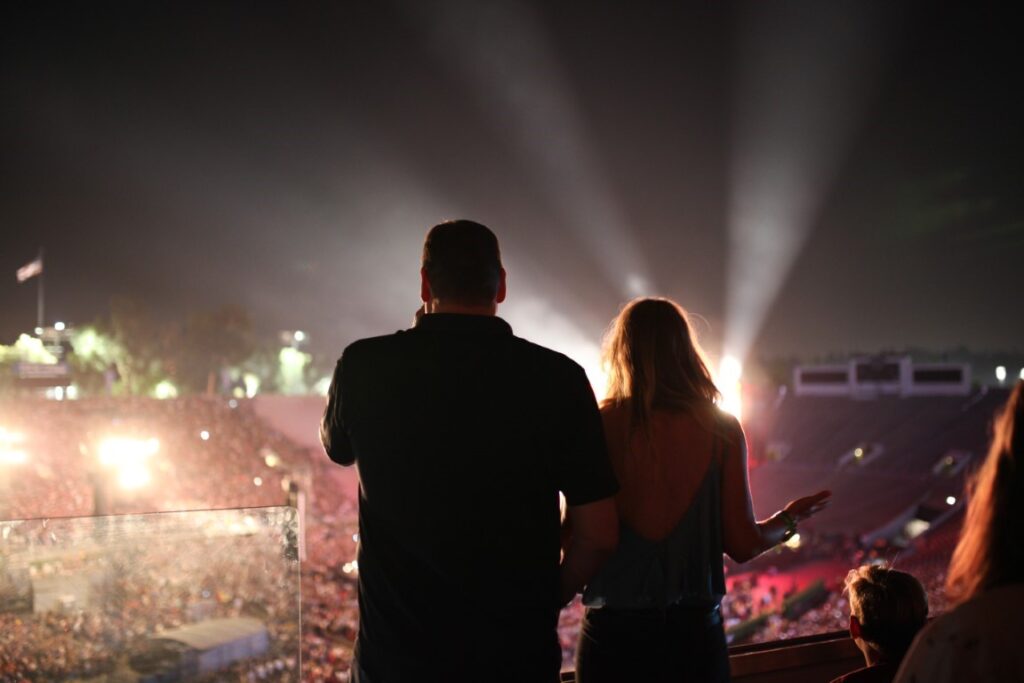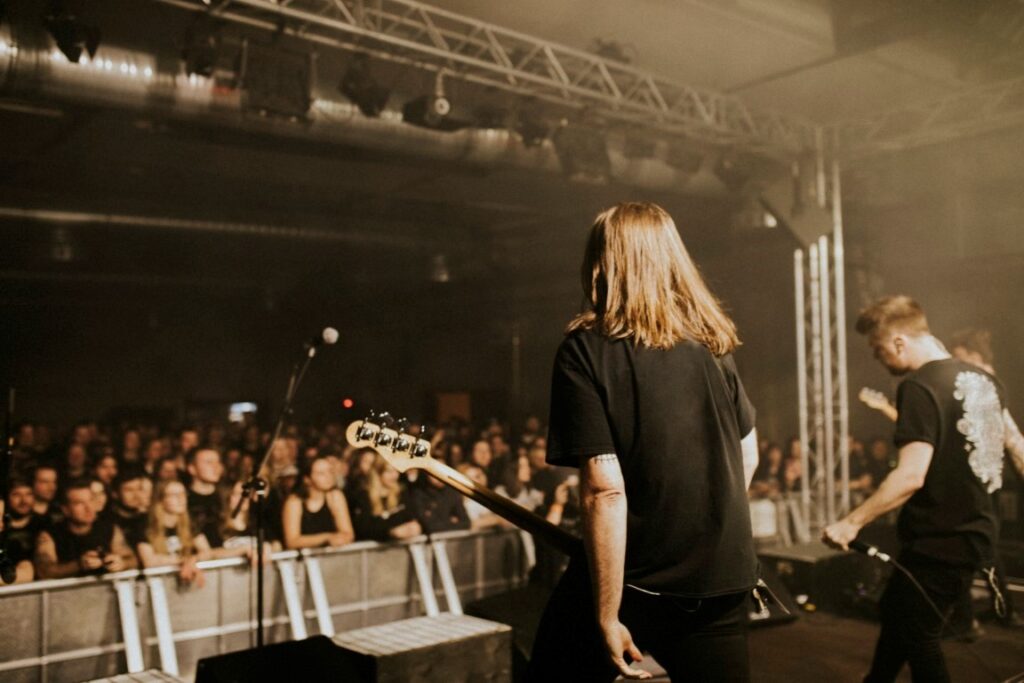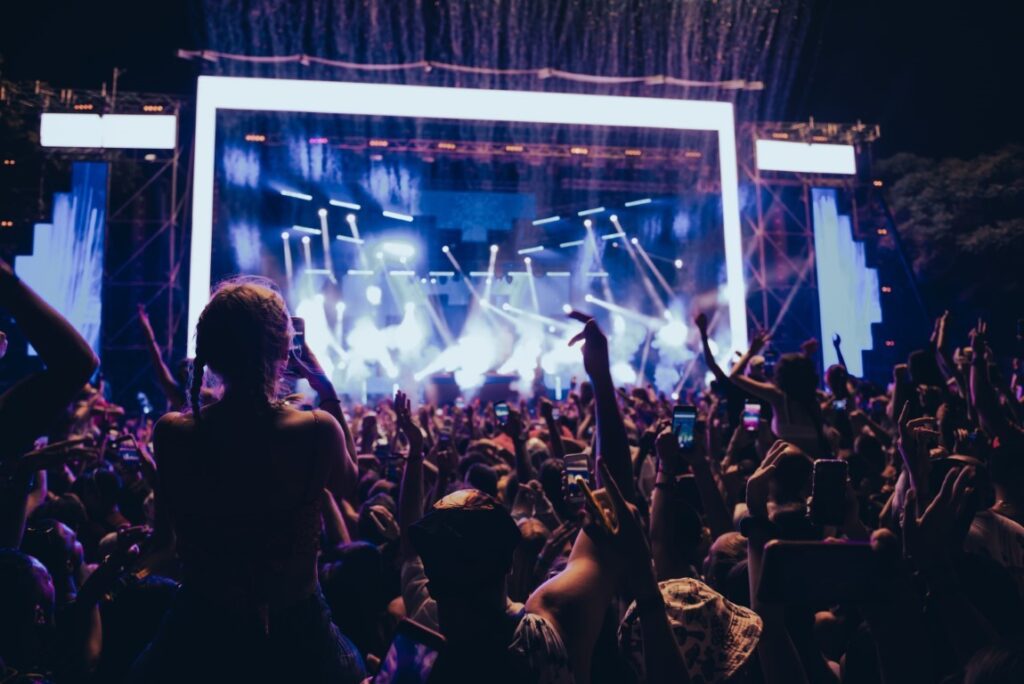 "Suppose you are recording a dance competition event. When the audience' favorite performer gets on the stage, you must capture the crowd's cheer, judges' reaction, performer's entry on stage and additionally a POV video of the crowd behind the performer from the stage. You need 4 people for this."
6. Work Together With Other Teams
Large-scale events are covered by a number of teams. There are videographers from the artist's side, from the brands that are sponsoring the event, from the venue itself and sometimes from the chief guest's side also. You can't differentiate between them, and each team is equally important. Don't disturb other people's shots and be cooperative. Sanket advises making good contact with the teams. If you know the managers, you might get access to be on the stage.
"Artists performing on the stage have security and they won't allow you to get there. You can request them and get permission. But there's not enough time to do this during the event, try to have a conversation beforehand.
"The security reasons are justifiable too. Once a videographer got in front of the artist in a live event, unintentionally though. And the other day, a drone crashed on the stage."
You should check for permissions. If it's a no-fly zone, do not fly your drone.
Courtesy- Sanket Patil
7. Checklist for Final Video
Depending on the client, you might have to record the full event and hand over the clips to them, or the client might ask you to share the final video. Now, bringing down hours of an event to a 5-minute video is very challenging. Sanket suggests that as an event videographer, you should not rest until the event is over. Don't exhaust yourself, but yes, be ready to be omnipresent and energetic while covering the event. You can't afford to miss a single good shot.
"Just filter out later but shoot everything at that moment."
Sanket admits that even he wasn't perfect at this in his initial days, and you'll learn this with experience. Hardwork combined with passion is the key to a successful event.
Apart from these, Sanket gave a message to beginners in the field- Do not invest a lot of money in gear initially and don't take on high profile clients, if you are not confident. When you have practical confidence inside your head that yes, I can earn this much money to repay the debts for buying gear, then only upgrade to a bigger camera. Start with small companies and even work for free so that you can test your skills.
He also says that in every entrepreneur's journey, there's one person with whom he/she started building a career. Take help from them to build new contacts because this is the way to reach new heights in the event industry. A big company or client would hire someone known and trustworthy to cover their event. Make yourself capable of being recommended by others.
Ready to get into Event Videography but wondering from where to start? Read about these upcoming photography events in India and build your portfolio.
You can reach out to us at hello@indievisual.in if you have any doubts.